Installation Guide – Cladding–Installation
Fixing battens
Start by fixing battens to the building framework. Battens will also need to be fixed around the periphery of any openings e.g. a window.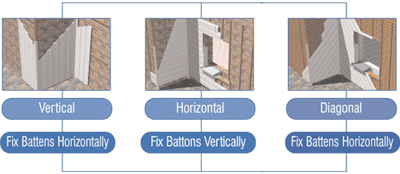 Fixing starter trims
Before fixing the initial starter trim, make a final inspection of the building substrate and check if any special consideration needs to be taken into account with regards to drainage and ventilation

Working from a line level, fix the starter trim to the lower timber batten.

Use 30mm clad pins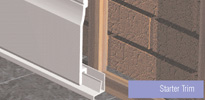 Fixing vertical trims
All vertical trims should be fixed to perimeter battens.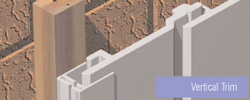 Fixing cladding top finish trim
Top trims and trims around windows should also be fixed to perimeter battens.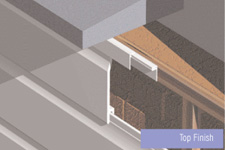 Fixing internal/external corner trim
Note: The same product works as both an internal and external corner trim. Fix the back half initially and clip the cover on after cladding has been fitted